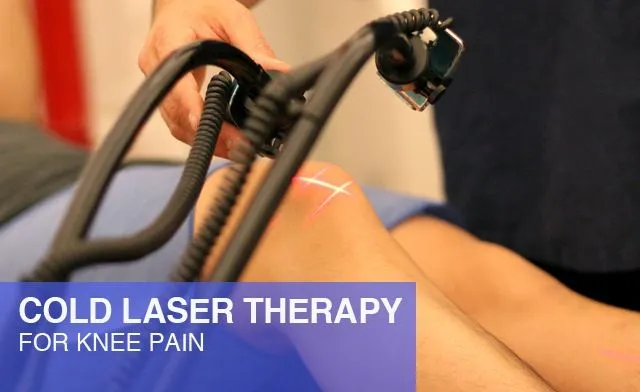 Cold Laser Therapy for Knee Pain in NYC
The knee joints are highly susceptible to injury because they are responsible for carrying the entire upper body's weight. No other joint bears as much weight as knees do. The knee is a complex structure that is stabilized and moved by the network of muscles, tendons, and ligaments that surround the joint. Knee injuries can occur due to excessive body weight, running and other high impact exercises, overuse of the knee muscles, tendons and/or ligaments, as well as trauma from accidents (such as dislocations and fractures). Due to the intricate nature of the knee joint, knee injuries require treatment from highly skilled doctors in order to obtain the best results and prevent further damage. Our specialized team is certified and well-versed in non-surgical therapies for a wide variety of knee injuries.
---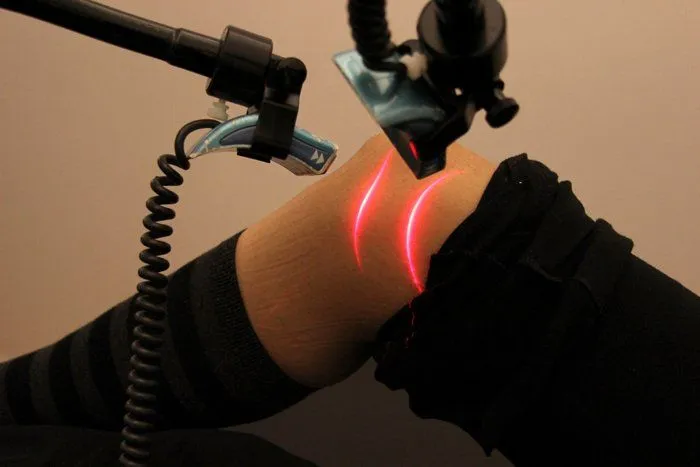 Cold laser therapy is one of the most often used ancillary treatments we use when it comes to soft tissue trauma, and it is completely non surgical. By using a laser, specific wavelengths of light can penetrate deep in the the tissue to promote the reduction of inflammation, and help nourish the tissue. I can be thought of the same way we think of the effect of sunlight. Sunlight provides us with vitamin D is an essential vitamin that is produced in our bodies through the absorption of sunlight. Vitamin D is essential in intracellular communication and also plays a part in bone health. Cold laser works in a somewhat similar manner by causing photochemical reactions in the body that can aid the body's natural healing process.
---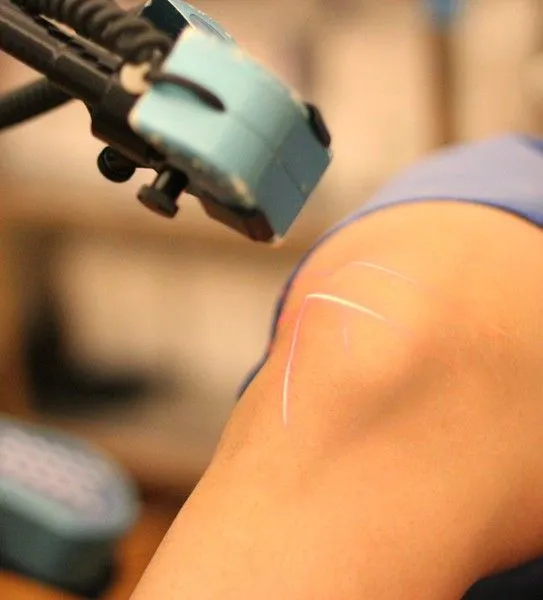 Our state-of-the-art physical rehabilitation facility in NYC offers cold laser therapy along with a comprehensive range of treatments for knee injuries under one roof, from diagnostic services (X-rays and ultrasound), to orthopedic, chiropractic, physical therapy, acupuncture, and pain management therapies, provided by our licensed staff. Each patient is evaluated to determine the root cause of knee pain. Once any injuries and lifestyle factors that are causing pain are established, our doctors formulate a personalized care plan to correct any abnormalities within the knee. Over the course of treatment, patients will regain stability, mobility, flexibility, as well as decreased pain and increased comfort. It is important to seek treatment for knee pain promptly, as untreated conditions can progressively degenerate the knee joint and cause chronic pain.
Our top physicians are trained and certified to treat all types of knee injuries, ranging from athletic trauma, to arthritis and everyday knee issues. We offer a specialized range of non-surgical knee pain therapies in our NYC clinic, and have successfully treated patients suffering from conditions that lead to knee pain, including:
Knee fractures
Knee ligament tears
Knee dislocations
Knee tendonitis
Post-surgery recovery therapy
Arthritis
Knee sprains
Running injuries
Sports injuries
Knee bursitis
And more
After a thorough biomechanical analysis of the knee, our staff will work with each patient to develop a treatment plan that suits their recovery needs and lifestyle. Other areas of the body which may also be affected and contributing to knee pain will also be evaluated in order to create a comprehensive rehabilitation regime. Our goal is to help patients regain full functioning of their knee as well as perform physical activities without pain. To that end, we offer a number of the best non-surgical rehabilitation treatments available in NYC. Aside from cold laser therapy, there are many other treatments that can be used to speed healing and shorten the recovery time. These include:
Physical therapy
Therapeutic ultrasound
Electric stimulation
Pain management injections
Kinesio taping
Acupuncture
And more
For further information on cold laser therapy, or our many other available non-surgical treatment options for knee pain in NYC, as well as to schedule a consultation with our expert staff, you may click here or call 212-627-8149.