The shoulder joint has high dependency on musculature for not just ambulatory strength and stability, but also structural integrity. This high mobility joint, surprisingly has only two skeletal attachments in the form of ligaments. There is a lot of wear and demand on the smaller muscles of the shoulder complex, like the rotator cuff. We have been treating rotator cuff strains and shoulder ligament sprains for over 15 years, and have seen every injury and issue under the sun.
Anytime there's an imbalance in the shoulder's different planes of motion, the shoulder joint can become compromised and injury-prone. The rotator cuff is comprised of four muscles. The subscapularis, supraspinatus, infraspinatus, and teres minor. The rotator cuff muscles stabilize the shoulder complex at its attachment on the scapula at the anterior and the humeral head.
The rotator cuff's most common action is to stabilize the humerus, or upper arm, during rotation. Whenever you do any kind of activity that involves rotation, the rotator cuff are supposed to be stabilizing the humeral head in place on the glenoid fossa. The glenoid fossa is essentially the bottom of the cup where your arm bone contacts the attachment to the torso.

Rotator cuff tendinitis, subacromial impingement or any number of muscle strains often happen with sports related activity, or movements that mimic these activities. Shortening or weakening of the rotator cuff muscles can also be related to your posture, because nowadays people have jobs that require them to spend long hours at a computer. This can lead to the space between your acromion and the humeral becoming reduced, and most people also tend to rotate their shoulder internally while working at a desk. This in turn causes impingement of the structures underneath the acromion process which is essentially a recipe for shoulder pain.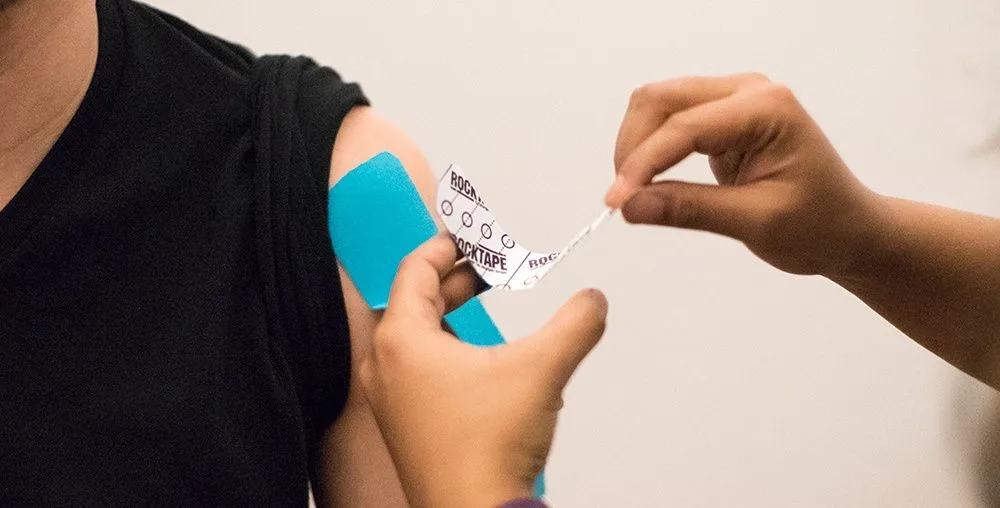 Shoulder injuries these days can often be traced back to the way people are sitting at work in front of their computers. Other than de-conditioning and improper posture, we see a lot of repetitive movement based injuries. We treat a lot of people who lift weights, specifically CrossFit competitors and enthusiasts. It's not just CrossFit, even SoulCycle classes can lead to a lot of weight bearing on your shoulder.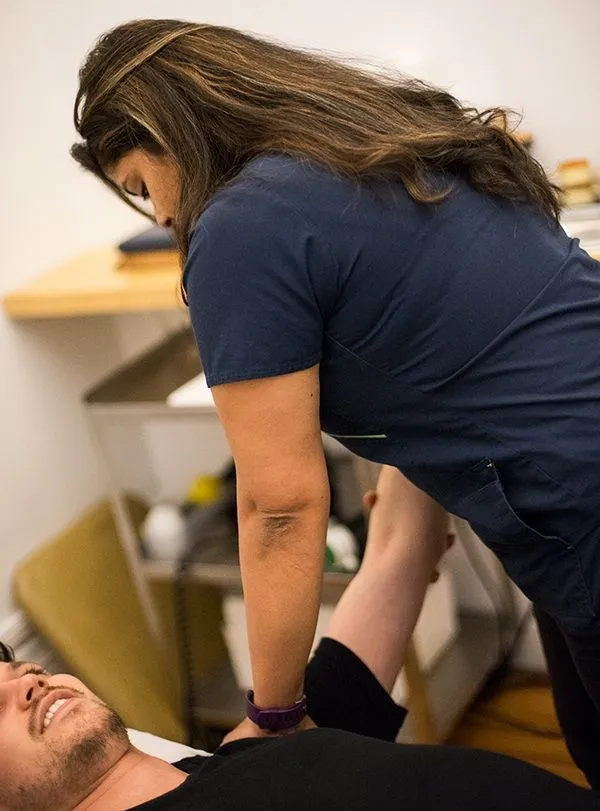 The examination is pretty much non-invasive and it's easy. Our physical therapist starts with simple palpation. The basic idea is to pinpoint the source of pain through touch, and specific articulation. Most of the time it's a SLAP tear or labral tear or bicep tendinitis. Since we are integrated practice we offer more than just physical therapy and chiropractic. We're able to integrate non-drug and non-invasive treatments like class 4 "hot" laser therapy, and IASTM modalities like the Graston technique.
Most people come in to see us and are trying to avoid surgery. In many cases we can quickly correct the underlying mechanical and structural issues that may be causing the issues that then lead to pain. This is how our approach is different, we're not just looking to eliminate pain, we go after the cause of the pain. You can take pain medication but that may just be masking your inflammation and pain.
The underlying mechanical and structural problems must be solved for long term relief. If you want to learn more about our methods or to schedule an appointment call 212 627 8149.