Integrated Sports Performance is not a new concept for professional athletes who depend on optimal performance and physical integrity to excel in extremely competitive sports. We aim to bring this level of care and results to our professional as well as non-professional athletes, at our SoHo, Manhattan practice. More and more athletes depend on their chiropractor to keep them competitive and keep them in the game. ESPN even wrote an article talking about how the top 30 tennis players actually bring chiropractors along to matches.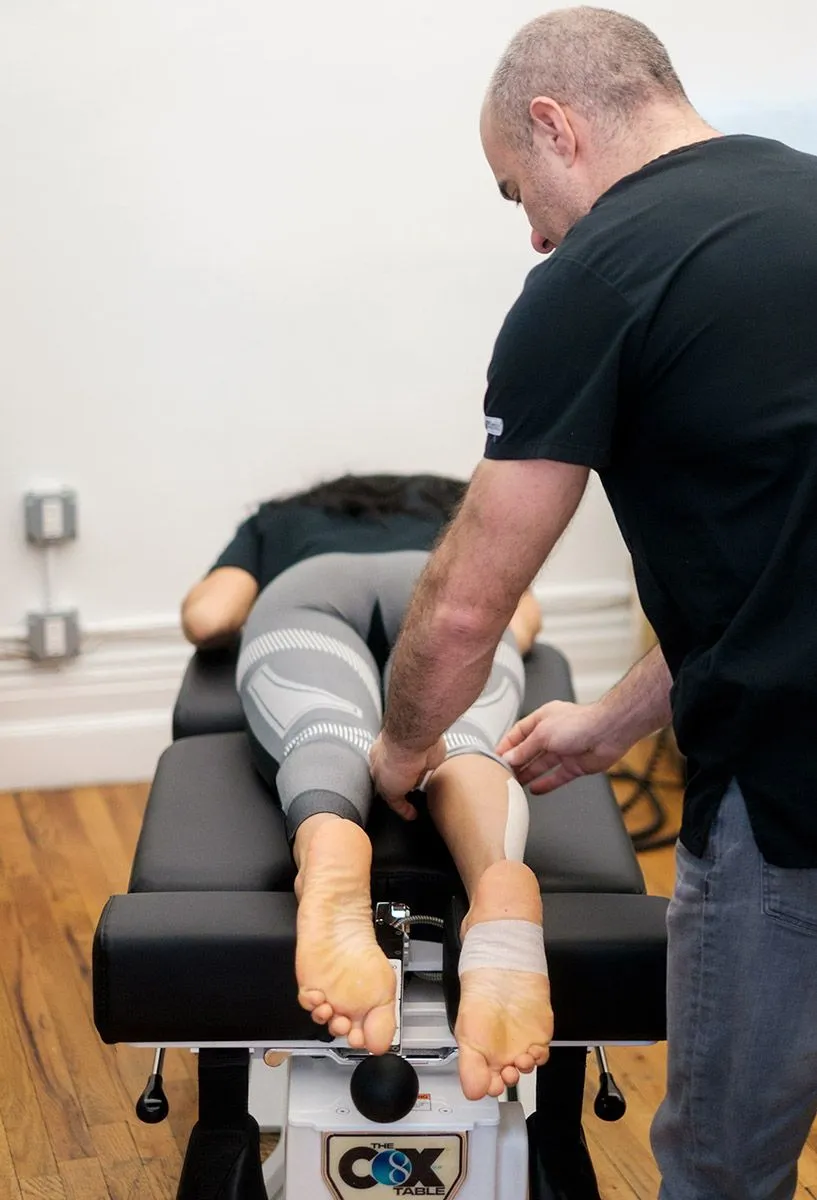 A serious athlete is as much a finely-tuned machine, as they are anything else. The mixing of sports and chiropractic adjustments go back many years, and boxing legends like Evander Holyfield swear by it. It's only natural that MMA fighters have also been seeking preventive and rehabilitative treatment from chiropractors and physical therapists for a number of years. With high impact and high wear sports like MMA, and CrossFit, most top-level athletes experience pain and injuries that are distributed throughout the body, and range from soft tissue, to neurological and skeletal.
if you're an athlete and looking to ensure that you continue performing at the top levels of your sport, chiropractic should be one of your natural choices of treatment modalities.
We also treat runners and bodybuilders alongside team sport oriented athletes such as basketball and football athletes as well. In the case of a 500 meter Olympic hopeful, and an MMA fighter on the verge of turning pro, one would think that these two athletes would be too far specialized to present the same issues. After all fighting in a cage is quite different from running on an oval track. The days of competition differ in what kind of physical performance is required, but the demand and wear of training is similar across most competitive sports.
What high-level sports have in common is repetitive motion, and sagittal dominance, along with over or under trained muscles as well as neuromuscular efficiency. High-level athletes are often using one side of the body more than the other and wearing down of the joint and exhausting themselves constantly. The demand is not just muscular or joint centered, it is also neurological, with most athletes in a near constant state of overtraining.
Chiropractors ensure that the nerves the brain have optimal clearance to properly communicate the demands on an athlete's body. Physical therapists and chiropractors work together to keep our athletes and patients injury-free. Our physical therapists are adept at making sure that muscles are evenly aligned and strong. Rehabilitation and counteracting strength imbalances is a big part of how chiropractors, physical therapists, and fitness trainers work. We create an environment that brings multiple disciplines together, so we can ensure that our patients are able to maintain alignment, strength, and balance. This helps prevent future injuries as well as increase performance. Physical therapists and chiropractors can keep the spine and muscles healthy, and in alignment, so athletes are able to stay competitive throughout the season, training cycles, and their athletic careers.