List of Insurance plans accepted at Living Well
Our Chiropractors and Physical therapists accept most insurance plans from Aetna to United as either full or partial payment. While the following list is comprehensive, it does not cover the entirety of the insurance plans we accept.
New York State requires that all insurance carriers pay for Chiropractic care.
Aetna US Healthcare: PPO and POS. We do not accept HMO plans.
BC/BS (Blue Cross Blue Shield) of New York and outside states: PPO and POS.
Cigna: Covers Chiropractic
Cigna International
Guardian:
Performax
PHCS
United Healthcare: PPO and POS plans, no HMOs
Meritain Health
Most International Insurances
Deductibles and co-insurance vary from plan to plan
We do not accept Medicaid, GHI or HIP
We do not accept HMO or managed care plans.
Most, if not all insurance plans may cover some chiropractic care and spinal decompression, so please give us a call with any questions regarding spinal decompression or chiropractic.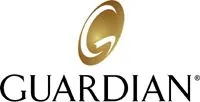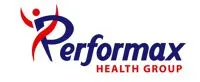 We also accept family medical insurance plans and discounted cash plans. If you don't see your insurance policy listed, we advise you to give us a call 212 627 8149. Immediate appointments are available. Most insurance plans do not require a referral by your doctor or insurance to see a chiropractor.
About the Neighborhood: Our practice is located at the crossroads of the famous SoHo shopping district and NYC's West Village (aka Greenwich Village). SoHo is an abbreviation for South of Houston. The neighborhood is one of NYC's centers of high fashion and retail. SoHo gained international recognition and established its fame on being an artist and creative friendly neighborhood. In the recent past SoHo was an enclave for artists, musicians, misfits, free spirits, and free thinkers. Lofts and galleries denied, and continue to define this progressive and eclectic neighborhood. SoHo is one of the most lively and wonderful neighborhoods in Manhattan.